We have a small herd of registered Nigerian Dwarf Goats. Our goats all have jobs here at the farm. They provide companionship and support to those in need, provide milk for my family, compete in competitions and reproduce, providing us with the most adorable goats kids each year.
Nigerian Dwarfs Goats don't take up as much space as full sized dairy goats, and require less to keep them fed and producing milk, making these goats fit very nicely into most families' organic food programs. Nigerian Dwarf Goats are known for their calm and quiet temperaments making them easy to handle, even for small children. With today's economy, learning home craft and self-sustainability is quickly becoming a very popular pursuit in Muskoka and elsewhere. We hope to provide education and experience to those that wish to learn with us.
**Our herd is tested for CAE annually. Negative test results available**
Powered by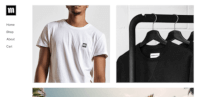 Create your own unique website with customizable templates.